Junior Food Quality Consultant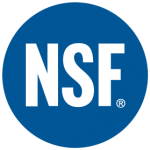 NSF Euro Consultants is focussing on food safety and quality for clients in catering, retail, etc. for which they offer services ranging from auditing to product development, training and legal compliance on Belgian as well as European Level. Headquartered in Wavre, we have offices in Evere and Antwerp.
We are currently looking for a Junior Food Consultant to join our headquarters in Wavre & Antwerp.
PRINCIPAL ACCOUNTABILITIES/RESPONSIBILITES (WHAT YOU WILL BE DOING)
As a Junior Food Quality Consultant, you will work with the Regulatory Expert team and your responsibilities will include but are not limited to :
Harvest, establish and control (on a quality and regulatory level) the labelling/specifications /packaging of raw materials, finished products or recipes and translate when required.
Legality verification labels / products and compliance customer requirements.
Various one-off missions (short-term quality assistance on site, etc…), including administrative services in the food sector (mailing, etc…).
Working on IT platforms (CODEV, Trace One, K.Retail, Traqtion …) for the specification management
Moreover, after a continuous training, you will be able to ensure various missions at several levels :
Participate in the development of new product ranges for our clients and ensure the quality control from A to Z (contact with suppliers and clients, review of technical compliance, organisation, and follow-up on organoleptic tests).
Consult and inform clients about new insights and trends in nutrition and health that may affect the development of their product.
Consultancy and training within agri-food companies
Active promotion of the product life cycle concept
Non-accredited audits (hygiene)
YOUR PROFILE/ (THE CANDIDATE WE ARE LOOKING FOR): 
Bachelor's degree in dietetics, nutrition or food.
Passionate and motivated by the wide array of food and nutritional aspects (compliance, quality, regulatory, labelling activities).
Familiar with food, nutrition, and nutriments terminology.
be able to objectively taste all kinds of food (no food aversions)
Inspecting and evaluating the quality of products, knowledge of EU food legislation is an asset.
First experience in Food / large retailers is an asset.
First experience or knowledges of IT tools (Trace One, K.Retail, Traqtion …) is an asset.
Precise and rigorous aptitude.
Working autonomy.
Critical mind.
Good communication skills.
Able to work autonomously, excellent organizational skills and ability to multitask, with a good. balance between quality and quantity.
Effective communication and interpersonal skills to be able to interact easily with clients and team members.
Native Dutch speaking, with good knowledge in French and English (understanding and written).
Flexibility to travel and work from several locations (NSF sites, customer site) in combination with home working.
Driving licence type B
WHAT NSF OFFERS YOU
If you want to be part of a young, dynamic team and work in a pleasant atmosphere with a common goal: together focus on client satisfaction, then this opportunity is for you.
We do this in a challenging industry with regards to healthy, sustainable and quality food. We're passionate about our job and together we have a broad, positive impact on our world.
At NSF you will continue to grow your expertise and share your knowledge with your colleagues, so send us your CV and motivation letter in English and you will have the opportunity to brainstorm on hot topics such as food safety, nutrition score, food legislation, etc…
Pour postuler, envoyez votre CV et votre lettre de motivation par e-mail à nsfcareers@nsf.org