Agriculture Operations Specialist (Pigs, Poultry)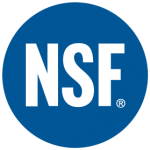 NSF is a growing, global, public health and safety organisation. Our mission which we are passionate about is to protect and improve human health. NSF is dedicated to being a global leader in the testing, inspection and certification industry. Our core business divisions include food, water, health sciences, sustainability and international strategic registrations.
Our services include standards development, testing, auditing, certification, training and advising our clients. Headquartered in Ann Arbor, Michigan, with 2,500 employees worldwide we provide services in over 170 countries at more than 50 office and laboratory locations.
Description
Our Agriculture department audit and certify around 35,000 farms each year against a number of scheme owner standards. We pride ourselves on our customer service and our integrity. We're growing fast, and that's where you come in.
To further ensure and grow our Supply Chain/Agriculture business, we are currently looking for an Agriculture Operations Specialist (Pigs, Poultry) to join our team. In this role, you manage the post audit process including the receipt of the audit report/all paperwork, the technical review of audit reports, closure of non- conformances and certification. You ensure certification decisions are robust and protects the reputation of the scheme owner and NSF. You manage to ensure that all the required timescales are met and great customer service is delivered by supporting administration teams.
PRINCIPAL ACCOUNTABILITIES/RESPONSIBILITES
As an Agriculture Operations Specialist (Pigs, Poultry), you will report to the Technical Scheme Lead, Agriculture who is UK based and your responsibilities will include but are not limited to:
Monitor the technical review of all incoming audit reports, highlighting areas of concern to the Scheme Manager
Produce management reports on the quality of audit reports submitted by auditors, highlighting areas of concern for follow up by Agriculture Managers
Manage the closure of non-conformances, liaising with administrators as required
Manage any suspension or withdrawals required within the scheme rules
Produce management reports that set out the number of certifications completed with details of any suspensions and withdrawal as and when required
Coach & support the administration team to deliver the standards set for best in class customer service, mentor and oversee the delivery by operational administration teams
Produce any management reports required by clients on a regular basis or any extra reports that are requested.
Undertake any departmental projects allocated
YOUR PROFILE:
Education in Agriculture or a related field and/or previous experience in agriculture.
Excellent understanding of the operation of third party Certification Schemes within the Agricultural sectors
Previous supervisory experience
A technical knowledge in all the scheme areas assigned to certify is a plus
Ability to make difficult decisions, approaching them in a fair and logical way
Problem solving skills, establishing root causes and what actions are required to prevent recurring issues
Excellent written and verbal communication skills
Ability to motivate and bring team together to work towards common goals, team player
Ability to organise and prioritise the workloads of self and team
Motivated, willingness to learn and positive attitude
Respect for individual and Company confidentiality rights
Proficient with key Microsoft Office software, i.e. Word, Excel, PowerPoint, Outlook, etc. with a desire to learn new business related software
WHAT NSF OFFERS YOU
You will be joining  a great team of hard working individuals who will quickly help you to become one of them. You will be given the opportunity to lead on certain projects and thus the chance to prove your ability to progress up the career ladder in this global company.
We protect the quality of food produced in this country and thus Brexit has made our work all the more  important. With a dedicated technical manager in your area, and their capacity to impart knowledge, your knowledge of food production in the UK will be greatly enhanced.
For more information on what NSF can offer you, please watch https://www.youtube.com/watch?v=0l5_OszUbIg
Apply now! Reach out to us by sending your CV and motivation letter in English. Looking forward to talking to you soon!