Technical Reviewer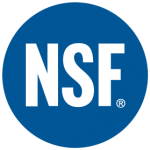 Goal : Making technical decisions regarding required testing and evaluations in support of certification and/or registration services
PRINCIPAL ACCOUNTABILITIES:
Confirm that sample selection, testing, evaluation and documentation required for certification or registration services were correctly identified by Technical Reviewer.
Perform routine and complex product and formulation reviews.
Communicate with clients and relational staff on technical issues relating to product compliance.
Develop and implement strategies that ensure standard revisions and standards development activities support the objectives of the NSF certification program.
Effectively interact with other program and laboratory personnel to ensure proper testing and associated documentation and database systems are complete, accurate, and properly maintained.
Coordinate peer review of material extraction test report evaluations with Technical Operations Manager
Peer review material extraction test report evaluations conducted by Technical Reviewers
Compile options for failure resolution and communicate to Account Manager or client
Perform certification decision reviews.
Develop new quote logic / bracketing schemes for products that fall outside of existing schemes.
Assist Senior Account Manager and Technical Operations Manager with developing quotations.
Manage documentation and database information relating for assigned areas.
Participate in continuous improvement activities in assigned area.
Author, manage and maintain Standard Operating Procedures (SOPs) for assigned areas.
Perform other duties as required.
Required Qualifications:
Bachelor's degree in a scientific area of study.
Chain of custody certified, preference for MSC/ASC
Working knowledge of NSF standards.
Strong leadership skills.
Excellent time management, organizational skills and attention to detail.
Excellent verbal and written communication skills.
Proficient in Microsoft Office Suite, i.e. Word, Excel, PowerPoint, Outlook, etc.
Master's degree in scientific area of study
WHAT NSF CAN OFFER YOU
Opportunity to work with a growing team at global reach, whilst having the opportunity to interact with professional Auditors around the world.
We are looking for suitable candidates in the following countries : UK, Ireland, Norway, Sweden, Finland, Denmark, Italy, Spain, Portugal, France, Germany, South Africa.