Dietary supplements offer a wide range of health benefits, but it's important to ensure they are being used safely.
With the absence of harmonized regulations regarding the manufacturing and quality of supplements, it can be difficult to build trust in an industry that sometimes lacks transparency. This growing concern not only applies to consumers, who need protection but also to manufacturers wishing to confirm the composition of their products.
How can manufacturers ensure ingredient safety? How can consumers be confident that labels are accurate and show the actual contents of a product? How do you know if product testing has been performed by an independent and certified lab?
As an independent, ISO-accredited lab, we can ensure transparency of the testing methods and results so that manufacturers and consumers alike can be confident in the quality of supplements on store shelves.
Dietary Supplements Testing Services
NSF comprehensively tests dietary and sports supplements to ensure they contain only what is on the label and no harmful levels of contaminants or substances banned by major sport organizations. In addition, we offer recognized registration and certification programs for manufacturing processes and products.
In our accredited laboratory, we evaluate the composition of dietary supplements and ingredients for many parameters and contaminants. We offer:
Testing for elements / heavy metals
Pesticide residues testing
Testing of nutritional values
Microbiological testing
Allergen testing
Residues and contaminants testing
And many more
To help minimize the risk of unintended doping by elite athletes and athletes of all levels, we test sport supplements for hundreds of banned substances in our laboratories in Ann Arbor (Michigan, USA). This includes testing for performance-enhancing substances like anabolic steroids, stimulants, diuretics, selective androgen receptor modulators (SARMs), and other substances banned by the World Anti-Doping Agency (WADA) and other sports organizations. In keeping with our mission of improving public health and safety for consumers or athletes, NSF is thereby supporting clean sports.
Tests have been developed with the customer in mind and offer the highest possible transparency. The deliverable is a report showing which banned substances were checked and the levels of these substances detected.
We perform analyses for banned substances in Europe as part of certification programs and as an independent service. In our Ann Arbor laboratory, we offer testing of sports and dietary supplements as part of certification programs.
Key benefits of screening your products for banned substances include:
Build trust in your brand by demonstrating your products are independently tested
Assure your customers that your products do not contain unsafe levels of contaminants
Help to minimize the risk of inadvertent doping for athletes
Benefit from a testing scheme aligned with the requirements of the global anti-doping community
Manage risk efficiently through raw ingredient and finished product testing
NSF Dietary Supplements Registration and Certification programs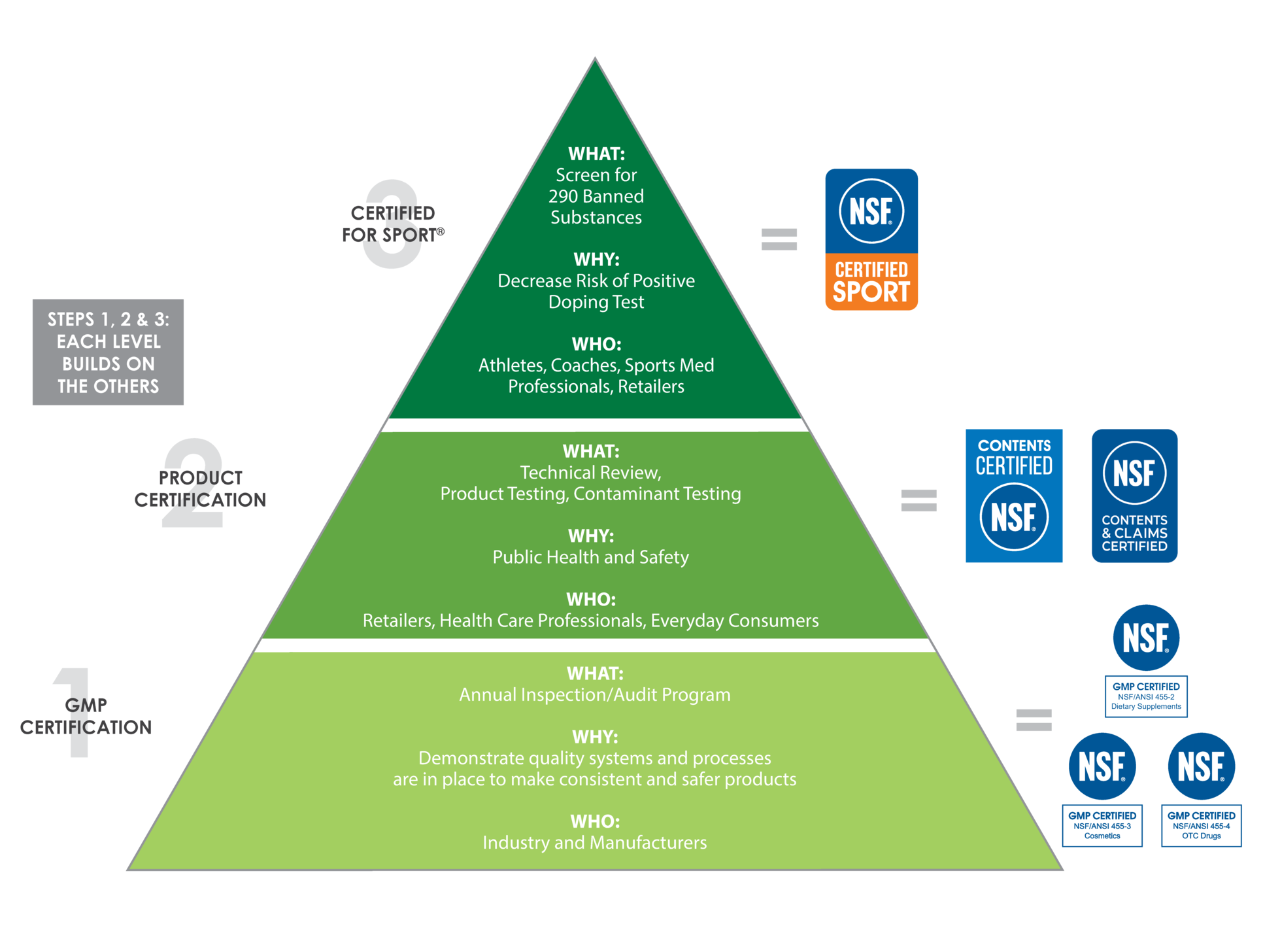 GMP Registration for Dietary Supplements
We independently audit and register manufacturers as meeting GMP requirements in accordance with U.S. FDA requirements. This program is open to manufacturers of dietary supplements, manufacturers of ingredients, and raw materials, as well as distribution, warehousing, and packaging companies that want to demonstrate their commitment to public safety. GMP requirements are listed in Section 8 of NSF/ANSI 173 which is the only American National Standard in the dietary supplement industry developed in accordance with the FDA's 21 CFR Part 111 and in the NSF/ANSI 455-2 standard for GM Ps.
Why Choose NSF?
For more than 75 years, NSF has strived to be a global leader in public health and safety. In state-of-the-art labs on four continents, NSF's expert researchers have worked tirelessly to develop innovative testing methods to ensure the highest standard of quality in the industry. Recognized by major public health, governmental and professional sports organizations all around the world, NSF leverages collaborative partnerships to advance all aspects of product testing. Confidence comes in trusting that products are being tested by expert scientists in exceptional labs. Let NSF earn your trust and deliver confidence.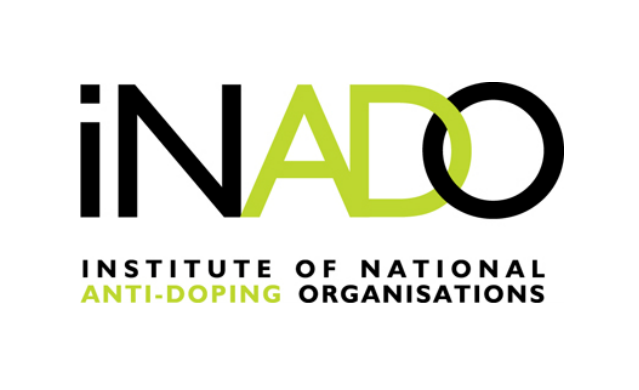 The Institute of National Anti-Doping Organisations (iNADO, which has approximately 70 members) and NSF's Certified for Sport® program work together on building global awareness of supplement risks and providing resources to prevent inadvertent doping.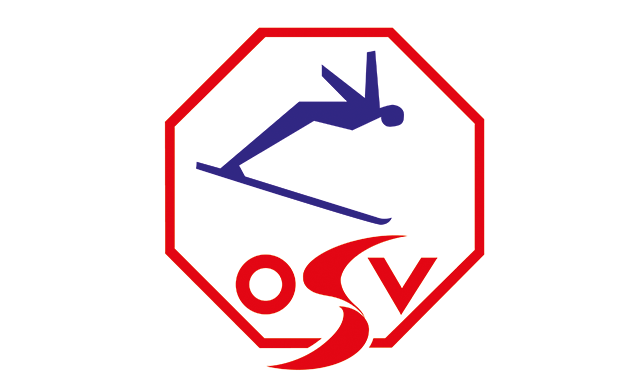 NSF supports the Austrian Ski Federation to minimize inadvertent doping risks. We do this by testing sports supplements used by Austrian Ski Federation athletes for contamination with substances banned in sport.
Get in touch with one of our experts: