Overview
Emerge confidently from COVID-19 closures with NSF, leaders in public health and safety.
Over the past few weeks, restaurants, hotels, retail stores, museums and airlines from across the globe have asked us for advice and assistance with their plans to reopen in the face of COVID-19. We quickly responded by developing an assurance program that helps organizations build trust with staff, customers and the community by helping address the uncertainties of planning for the new normal of a COVID-19 world.
Services
Our Solution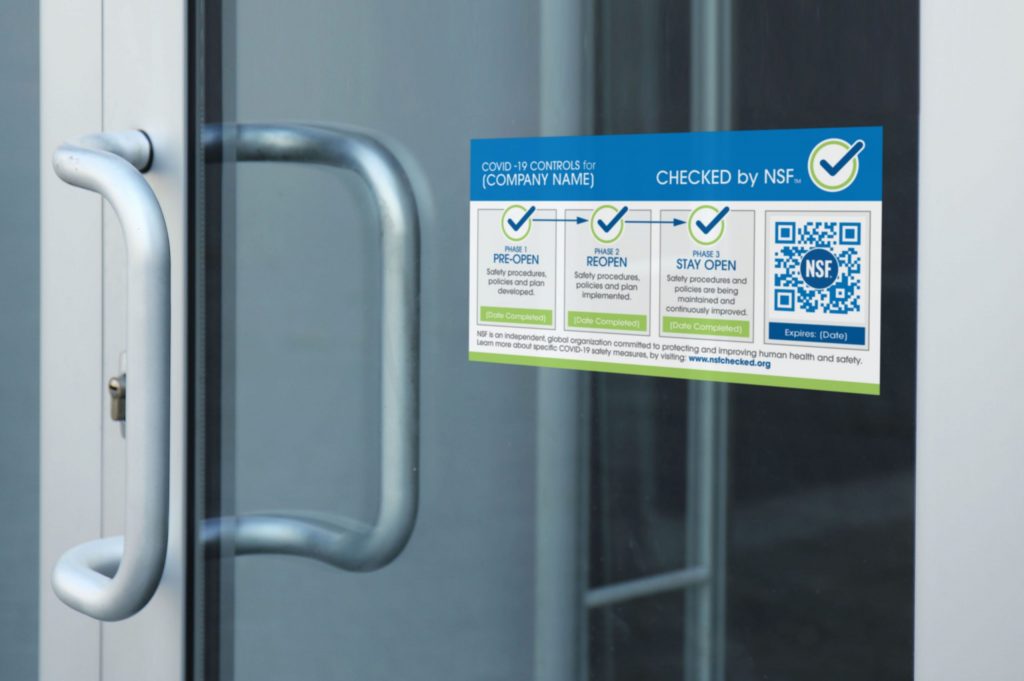 NSF's three-phase Checked by NSF™ COVID-19 control plan helps companies communicate their commitment to best-practice guidance on COVID-19 protection for their employees and customers.
Phase 1: Plan
Form and train your COVID-19 team (local and federal requirements, COVID-19 basics, etc.)
Establish your foundational protocols and policies
Develop risk-based (hot spot) control plans
Phase 2: Implement
Prepare your site; implement administrative and engineering controls as per your plan
Train employees on new protocols
Phase 3: Improve
Maintain program effectiveness through ongoing monitoring and management
Continuously improve and update your protocols as science evolves, risks change and your program matures
Checked by NSF™ is supported by a custom app that enables collaboration among sites, managers and quality teams, benchmarking of operations and risk-based analytics of leading indicators to proactively mitigate hazards.
Industries Served
Nearly every industry has been affected by COVID-19, and each has special considerations that need to be in place for reopening. With effects felt across every region and sector, employees and customers need reassurance that the best practices in risk mitigation and protection are implemented.

Featured industry sectors include:
Commercial/office
Educational/cultural
Hospitality/hotel
Manufacturing
Medical
Retail
Restaurants/foodservice
NSF Experts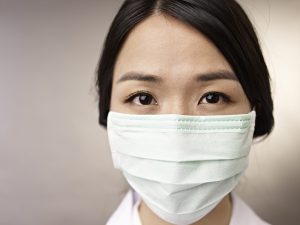 Development of NSF's COVID-19 reopening program was led by a team of experts that includes microbiologists, scientists, Ph.D.'s, medical doctors, former WHO technical officers, FDA regulators, engineers, chemists and other professionals specializing in public health and the environment.
Their efforts created a comprehensive program of science-based guidance and a variety of easy-to-use tools that any industry can use to reopen and stay open during this pandemic.
Their expertise is on display through the webinars and guidance materials found in the Resources section below.
Why Work with NSF?
In 1944, Walter Snyder, Henry Vaughan and Nathan Sinai founded NSF in the University of Michigan School of Public Health in response to a need for sanitation standards for soda fountains and luncheonette equipment.
For over 75 years, NSF International has facilitated standards development and, separately, provided independent testing and product certification for the water, food and health sciences industries.
So when you are looking for solutions to reopen and protect your employees and customers, turn to the world leader in public health and safety.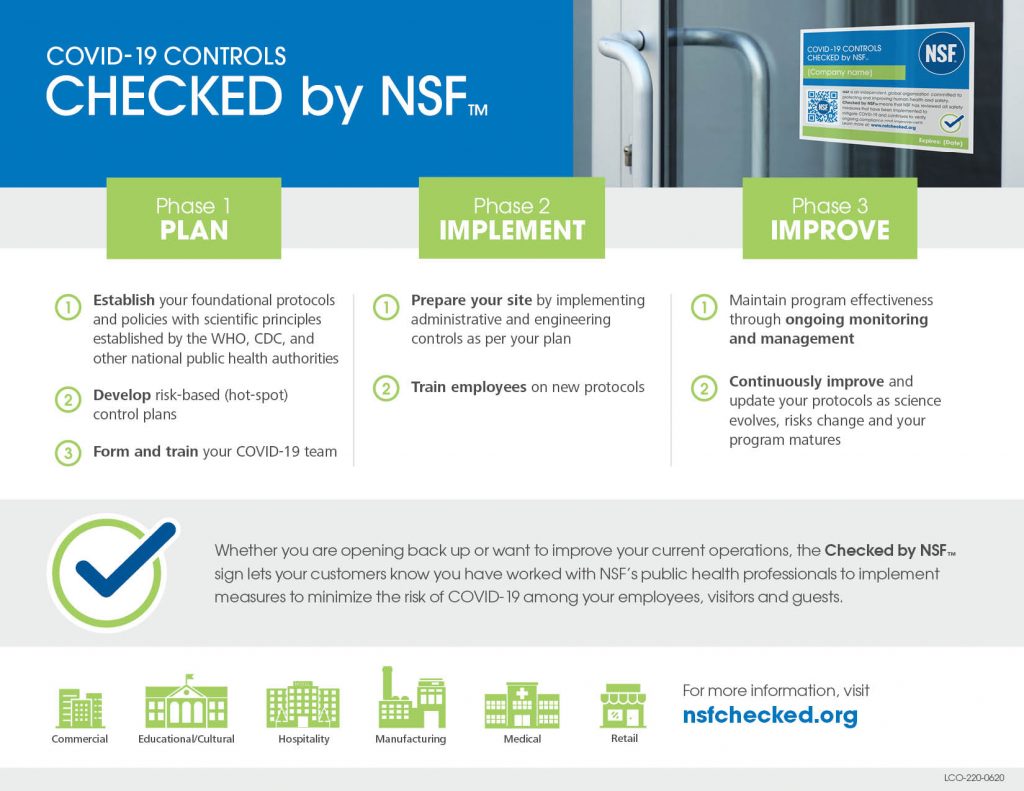 Get in touch with one of our experts: