EyeSucceed Wins 2019 Innovation SMART Label Award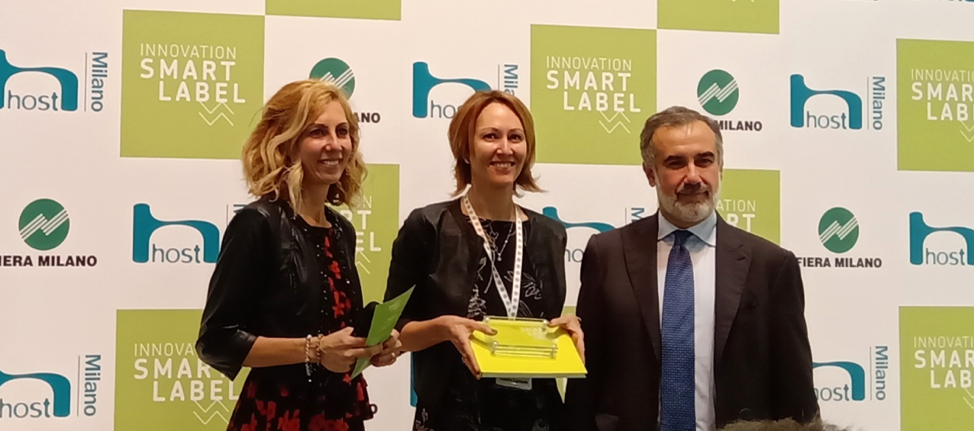 The EyeSucceed team had reason to celebrate at this year's 2019 HostMilano exhibition, one of the largest bi-annual food industry events globally. Our augmented reality solutions were nominated for the Innovation SMART Label Award by our parent company, NSF International. Out of over 217 companies considered, NSF International was chosen as one of six recipients due to the cutting-edge nature and design of the EyeSucceed product.
The SMART Label, awarded by HOST-Fiera Milano in collaboration with POLI.design, recognizes innovation within the hospitality, restaurant, catering and retail sectors. Contenders are evaluated based on criteria surrounding functionality and efficiency of the submitted product or solution, the innovative nature in which the technology is applied, the product's effectiveness, usability, and the overall benefits that the product carries for the user. The Innovation Award specifically recognizes those products that break with and move beyond established trends in the industry. The EyeSucceed products were selected as a next-generation interactive technology that has potential to increase profitability and revolutionize the way food is prepared, presented and consumed.
As a result of this recognition, Fast Casual cited the EyeSucceed technology in their roundup of eight foodservice innovations designed to improve restaurant operations that should be on your radar. See the full article.