NSF Ramps Up Banned Substances Screen to 286 – Read the interview with Martin Krainz
NSF has recently extended its banned substances screen to 286 substances in order to better serve the needs of the global anti-doping community in its fight against inadvertent doping from dietary supplements.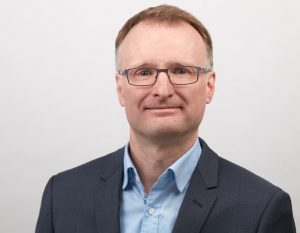 NSF is widely recognized around the world for scientific and technical expertise in health and environmental sciences. We regularly update our screens as new substances become known or banned.
In this interview, Martin Krainz, who is responsible for NSF's dietary supplements program in EMEA, explains how NSF supports manufacturers of dietary supplements, specialized sports nutrition products, functional beverages and single ingredients. Testing for these 286 substances banned in sport is offered at NSF's worldwide laboratories, including the one in Rheda-Wiedenbrück, Germany.
Martin, how high is this risk of contamination?
"The risk of contamination with substances banned in sport is an ongoing issue, not only for the supplements industry, but also for athletes worldwide and for the anti-doping community. Although significant quality assurance improvements have been achieved over the past decade across the supplements industry, incidents of contamination continue to occur. These are mostly caused by accidental cross-contamination within a manufacturing facility or by the challenges related to raw ingredients, especially due to the increasing popularity of botanical ingredients."
"Contamination usually occurs at extremely low levels so it can be difficult to detect. Supplements manufacturers should be aware of this risk and, if they have not already done so, introduce quality controls to help eliminate it. The most effective way of assessing risks for their end users, the athletes and consumers, is through the testing of raw ingredients and finished products and screening for substances banned in sport."
What kind of support does NSF offer?
"NSF offers athlete safety assurance through innovative techniques. We screen for the presence of a wide range of substances banned in sport, including anabolic agents, stimulants, diuretics and SARMs. Our laboratories use innovative filtration and extraction techniques, and LC-MS/MS and GC-MS/MS methods that identify contamination at parts per billion (ppb). These are the same detection levels used by the anti-doping community to test athletes. For each sample submitted, we provide a test report detailing the analysis and whether and which contamination was identified."
Does this testing meet the requirements of the industry?
"With the newly extended banned substances screen as well as the contaminant screen for general product safety, we meet the requirements of manufacturers and brands looking for assurance that products do not contain unsafe levels of contaminants. And we meet the requirements of sports organizations and legal representatives looking to support athletes in order to prevent inadvertent doping from supplements."
Contact us for more information