Free Webinar: ISO 22000:2018 Version Update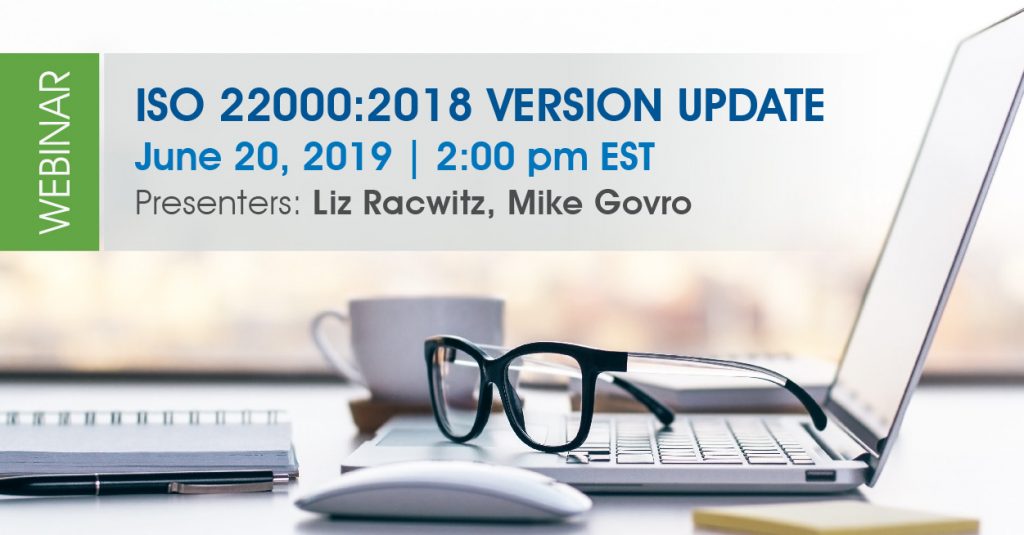 On June 3, 2019 FSSC 22000 version 5 was published. Certification bodies will begin auditing to the new version on January 1, 2020.
The main change to the standard is the new implementation of ISO 22000: 2018 standard which replaces ISO 22000: 2005.  The technical standards for pre-requisite programs remain unchanged. Additionally, FSSC has added new scopes for catering, retail & wholesale and storage & transportation.
For organizations certified to food, feed and packaging standards, there are no new requirements other than the implementation of the new ISO 22000: 2018.